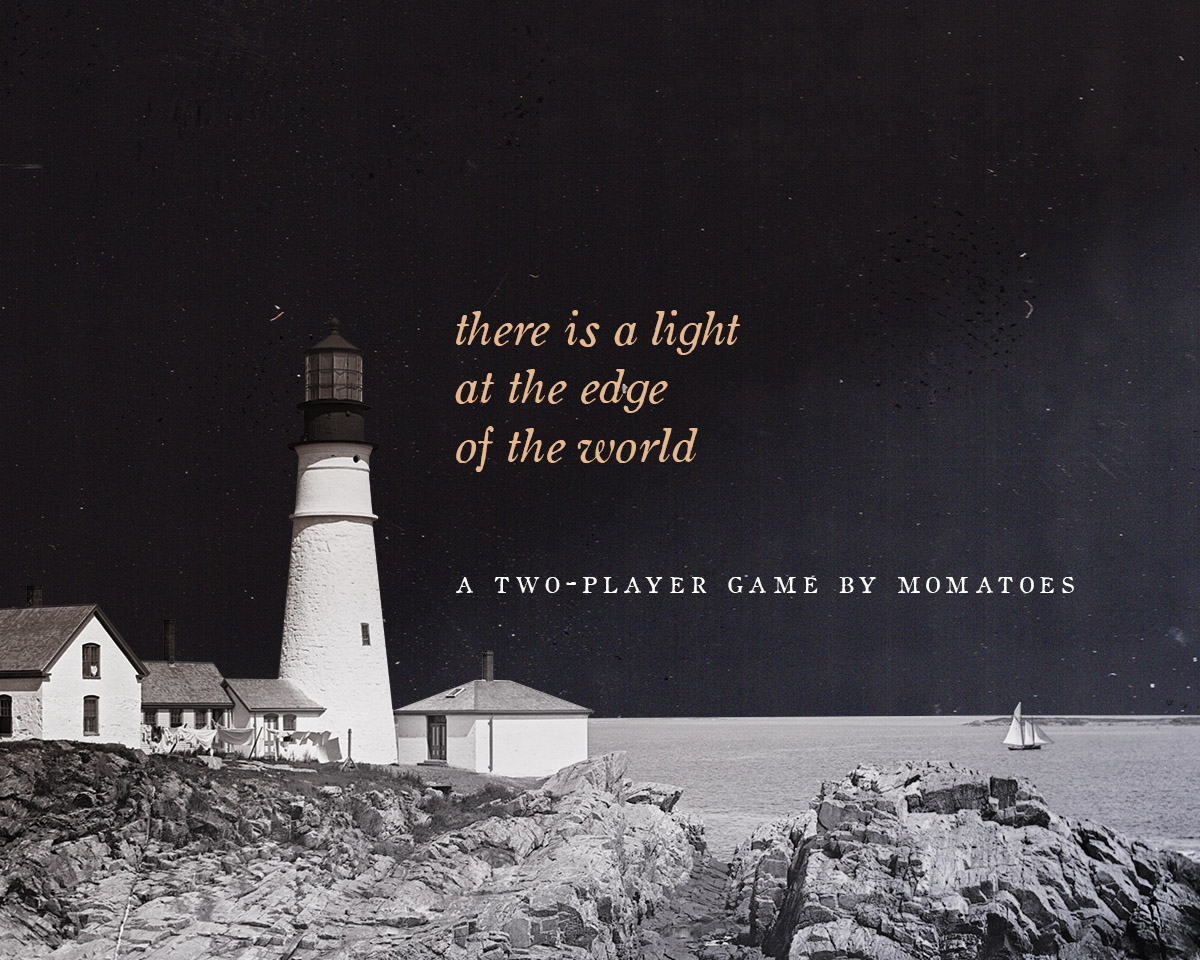 There is a Light at the Edge of the World
There is a light...
But there are no words here; where the sea and sky meet, there is only frothy foam and a warm thankfulness for connections that can be made even when words must fail us.
There is a Light at the Edge of the World is a two player play-by-post game that invites you to a barren landscape dominated by a lighthouse that awaits. Your goal: to repair it. Your challenge: a language barrier sits between the two of you that prevents you from speaking to one another plainly. Instead, you must use video, image, sound to reach out.

Secrets deep inside and out into the world, waiting to be discovered.
Together, you'll also discover lore about the lighthouse and the world around you. What is this place, truly? Are there magic and gods in this forsaken place? ...and who forsook you?

Your life was once defined by many promises, but now your only covenant is the lighthouse.
Solve the random events that appear day by day to fix the mysterious firmament and rekindle the light that shines over the shore. Gather Empathy and Insight by responding to prompts and learning each other's messages. Or, failing that, return to your mysterious origin and watch the everblack seas forever.

Now itchfunding for a limited time.
Thanks to your support, additional scenarios, lore and appendix words have been written up and are now in version 1.2!

Additional Information

No. of players: Two
Estimated time of play: From five days to two weeks, depending on agreed pacing
Other play materials needed: An online forum or chat channel for in-character posts

Purchase
In order to download this game you must purchase it at or above the minimum price of $12.50 USD. You will get access to the following files:
There is a Light_v1.2.pdf
10 MB
Download demo