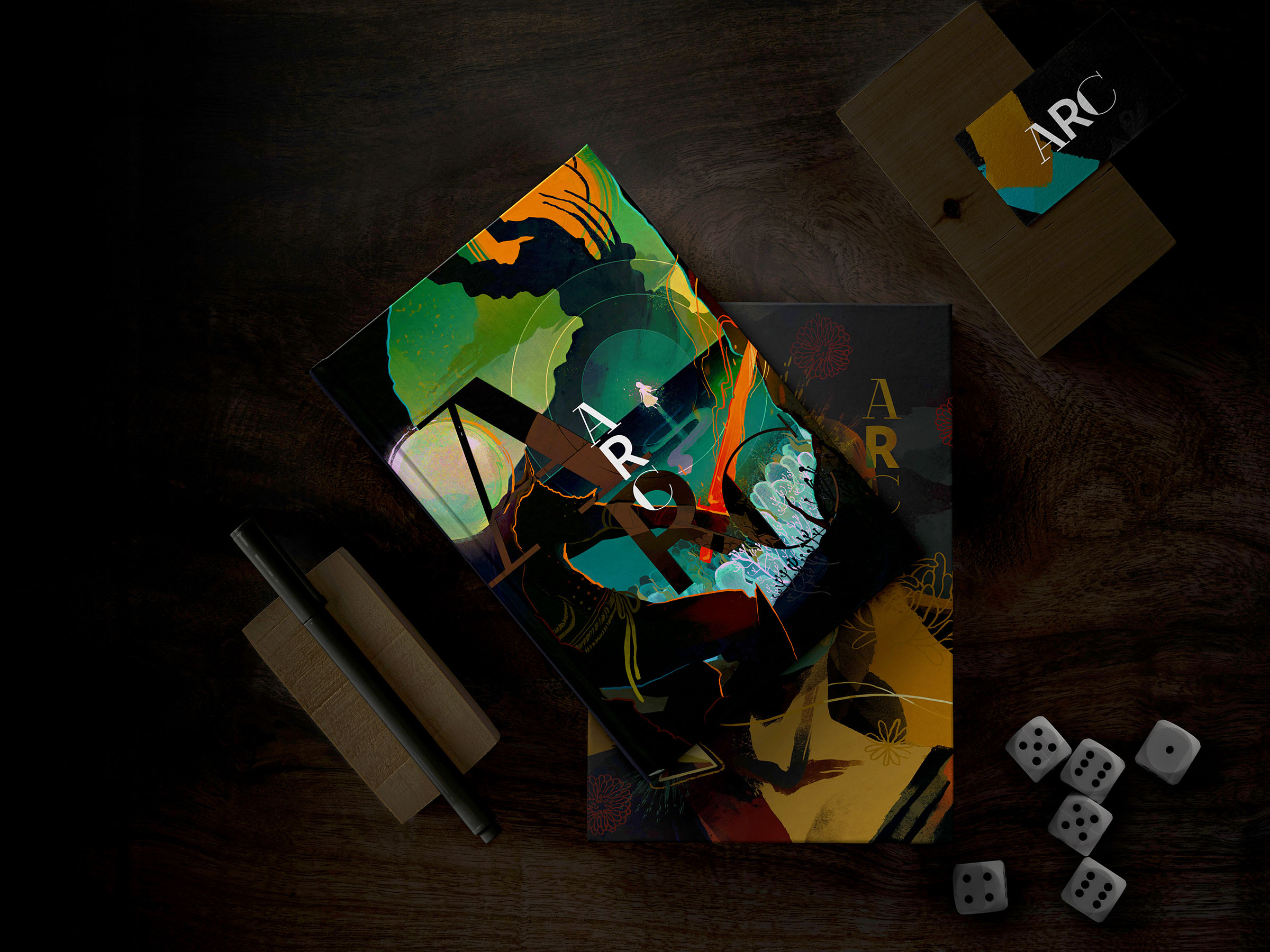 ARC: Doom Tabletop RPG
Community copies, SRD and new resources
---
Community copies are now available!
As of this writing, there are 1,800 left. Each community copy gives..
the full version of the game (with art! layout! bookmarks!)
as well as a markdown version (convertible to ePub or HTML).
Thank you again to the 2,272 Kickstarter backers who made this possible. I hope these free copies spark many adventures—and if you'd like to hold the physical book in your hands as well, you can still buy the book via Exalted Funeral.

To download, simply go to ARC's Itch.io page and scroll down until you see the Community Copies section.

Doom Sheet: New resource for Guides
The Doom Sheet and ARCANUM are now available! The Doom Sheet is a reference sheet for the Guide, containing fillable areas to mark moments consumed by the Doomsday Clock. It also has nifty rules summaries catering to their needs. Download it at https://arc-rpg.com/#resources
Infinite thanks to Nessun Dove, the team responsible for the Italian translation, for this excellent idea.

ARCANUM
ARCANUM is a special site that contains searchable, web version of ARC's rules, a listing of known alternative rulings, and will soon be enhanced with notes on making ARC-compatible modules. Do check it out at https://arc-rpg.com/arcanum

ARC Creators License to make your own Dooms
As announced over social media and in the latest Kickstarter Update, the ARC Creators License allows anyone to make, publish and even sell hacks compatible with ARC.
You will only need to do three things:
Add in a copyright and a disclaimer clause in your work
Add the ARC compatibility logo somewhere
Ideally, if you're posting it in Itch, tag it "ARC" and then let me know so I can shout about your work online :)
To learn more, simply visit https://arc-rpg.com/license

Thanks everyone. Let's slay the apocalypse together.

Files
ARC Quickstart - Final.pdf
3 MB
Jul 31, 2021
ARC Doom Tabletop RPG.pdf
14 MB
Jan 13, 2022
ARC Doom Tabletop Markdown version.md
161 kB
Jan 13, 2022
Get ARC: Doom Tabletop RPG