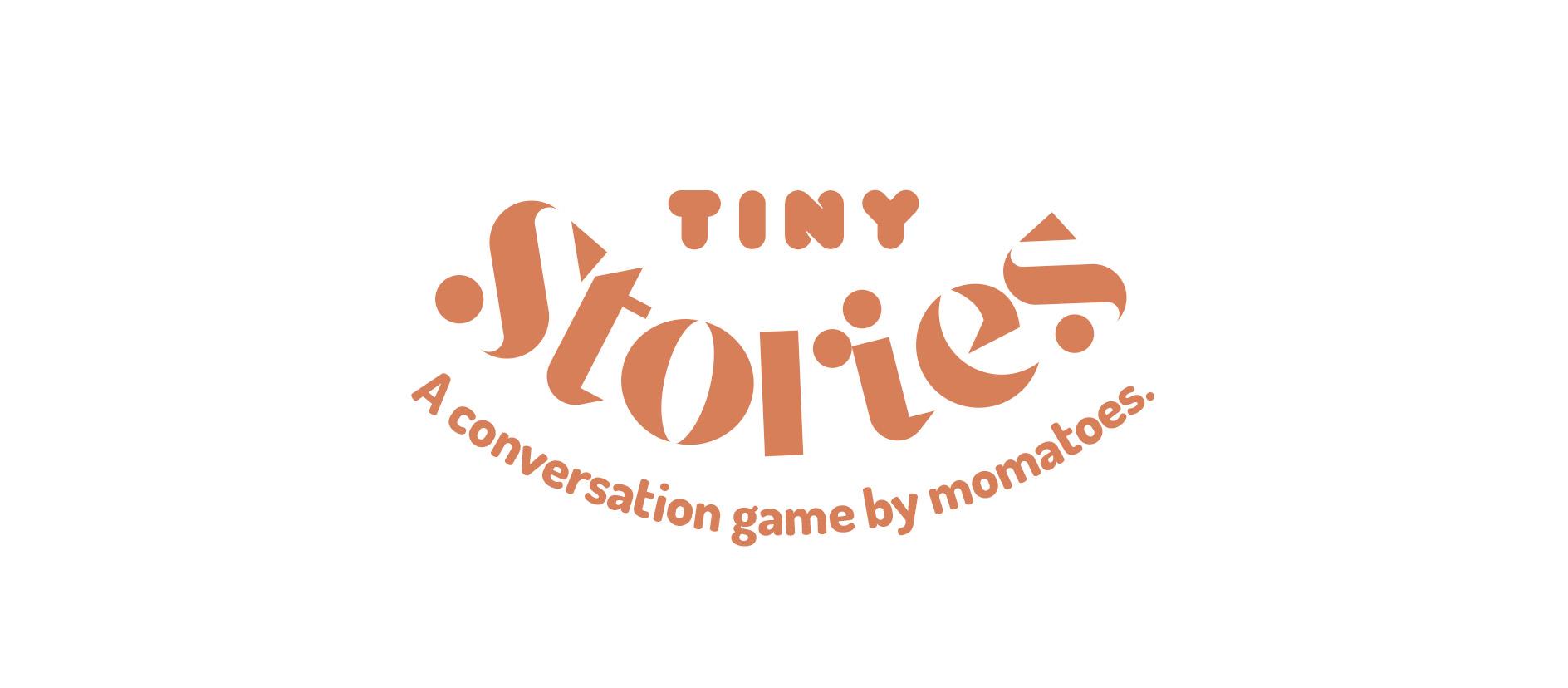 Tiny Stories
Second Edition now available!
Tiny Stories is a conversation game, where you advance the story by making things up on the fly. It's a game you play on the bus, on a walk, with your friend or a stranger you just met.


It can take five minutes or thirty to create tales as mundane as a post office errand or as epic as the seventy-seven regrets of the queen of flowers.
--------
[The following was written in Manila on February 2020, a city that is, as of the time of its writing, overtaken by uncertainty]
Hi, momatoes here. There is a lot of uncertainty, a lot of anxiety, a lot of fear right now because of recent global events.

I made Tiny Stories in response to that. Tiny Stories is a freeform, storymaking game. Everyone pitches in and narrates whatever they feel should happen next. Whether the hero succeeds or not, something interesting and unique happens. And so the story goes on from there.
Tiny Stories is my tiny attempt at making things a little better. A little game, for friends who want to spend a little time together, in these complex and trying times. Please play Tiny Stories and blossom your own story in the safe comfort of your friends' companionship.
SUMMARY

Number of players: 1-4 players
Equipment required:


2nd edition: 1 coin

1st edition:

Solo: pieces of paper, a six-sided die
With friends: an online dice roller, or slips of paper

Hours of play: up to you
Game story and genre: also up to you
Features:

You can play it either offline or online, depending on your need
Be in control in this uncertain time and age. Create freeform, sandbox narratives based on your whimsy
Everybody has agency and contributes to the story
No character sheets, no trackers, no tokens
No game masters
No stress gameplay
A message from momatoes
This game is pay-what-you-want and can be downloaded for as low as $0 :) Though if you did enjoy it, please consider a tip! Or any of the following ways to support and brighten an indie creator's day.
─────
Other tiny ways to support:
Download
Click download now to get access to the following files:
Tiny Stories 2nd edition.pdf
297 kB
Comments
Log in with itch.io to leave a comment.
Doinked your cute game on Goodreads and posted a review there!
I played the first edition of your game a lot in the early months of COVID with my 2 girls. And we laughed out loud so many times!
It's wonderful that you are now releasing a second edition! I love what you add to the first concept of what a little story is and why it's fun to play little stories.
Thank you Momatoes!
Hi! While the rules are extremely light enough that it can be played solo...it may not be a very satisfying experience. It is played best with at least 2 players. But I will be working hard in the next few days to try and convert the Tiny Stories experience into a solo version.
Hey, just checking in since it's been a few months, has there been any progress? If not, that's completely fine
Thanks so much for checking in, I really appreciate it. I did actually manage to draft a very, very simple ruleset but I never got around to posting it, and it got buried eventually. Your post reminded me to pick it up again. I'll reply again I've uploaded the solo version in this page.

The solo version is up :) Thank you again for reminding me, even months after I promised it initially!
Excellent game! The prompt questions flow well and create more of a conversation than a series of Q&A, and the action/outcome/twist play loop had us going "oooh" and "oh no!" throughout the session.

I had so much fun playing this! Collaborative storytelling at its finest.
As someone who has been having a hard time adjusting to the lockdown, this was an incredibly refreshing game to play especially in time a where everything seems so out of control. Thanks so much! Let Mr. Bimble and Francis Flippers IV prosper!
Thank you for sharing! I'm glad you had fun :D I hoped it was an oasis of fun storymaking in our current situation.
Amazingly intuitive game! Manage a character with many players, creating stories and complications for your protagonist to explore and survive onto!
I'm so glad you liked it! I hope you had fun with friends and used it to unwind and relax :)