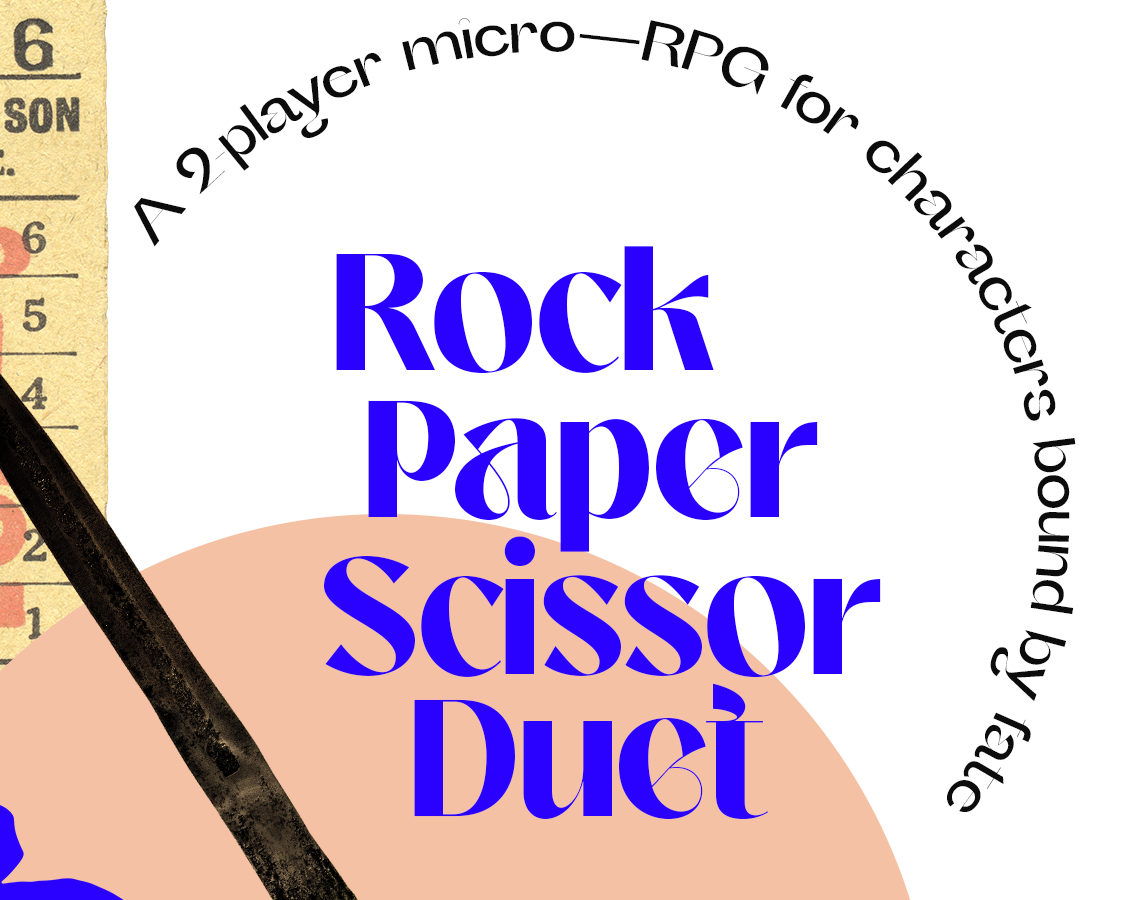 Rock Paper Scissors Duet
Two characters, bound by choice or fate.
Were you lovers turned to rivals?
Lifelong nemesis?
Family now bound to raw honesty?

In this two-player micro-RPG, develop your improv and role-playing using rock paper scissors to act out a final moment—that could lead to an outcome deciding whose stakes and whose road is chosen for the future.
But what is this game?
This is a free game; in fact, the screenshots here are the entirety of the game. However, you can download the hi-res PDF and the plaintext Word version for higher fidelity or readability.
But also—

This is a short game. It is a game where you ask questions, or improv on the fly to imagine complications to events that didn't exist until that moment. It can be terrifying, because there is only two of you. But this can be a safe beginning to roleplay, with someone you trust in a story you hold agency over.
Please make sure to discuss safety beforehand.

A message from momatoes
Providing a tip is deeply appreciated and directly supports me. But even just playing and rating the game can help brighten my day!
─────
Other tiny ways to support:
Download
Click download now to get access to the following files:
RPSD — Plaintext Word Document
15 kB
RPSD — Very Fancy PDF
7 MB